Clothing & Footwear
Stand-out pieces for 2023
---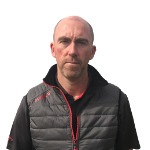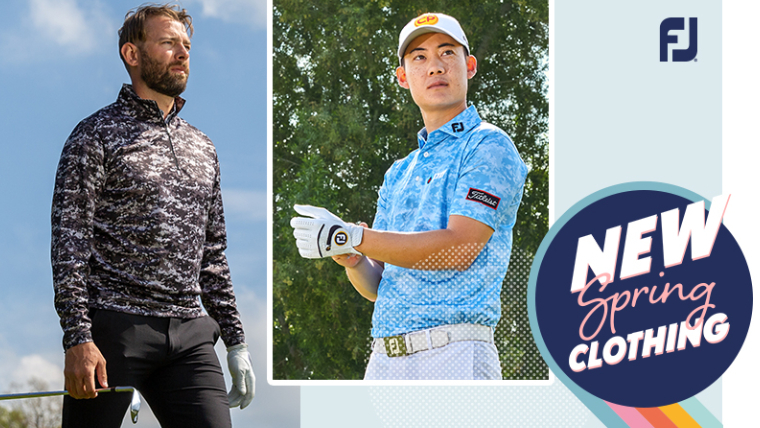 It's finally the time of year where we can feel a bit more confident about lining our wardrobes with lighter, more summery clothing!
Each season our amazing golf brands are thinking ahead to what kind of styles and designs everybody's after, and what's going to make you feel and play the best on the course. We have a selection of absolute favourites that we know you're going to love, and we can't wait for them to be on the shelves so you can give them a good look over.
FootJoy knows the necessity of how wearing amazing golf clothing that will be your go-to on a Saturday morning. Please read on as we explore their latest polo shirts and mid-layers. Who knows, something might just catch your eye!
Subtle and comfortable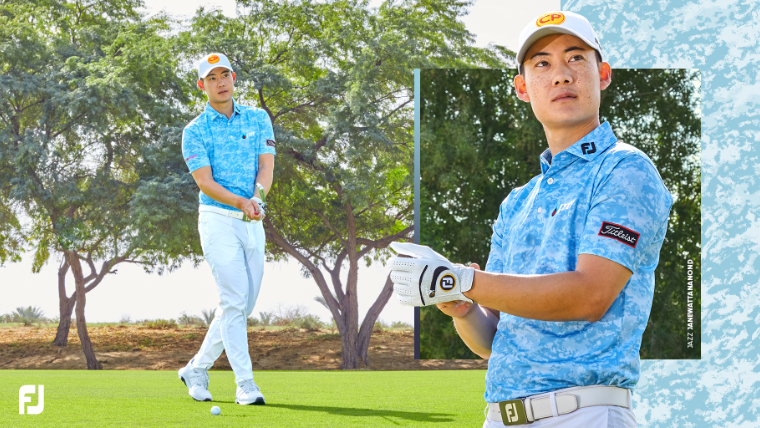 If you want to look your best and stand out on the course, the Cloud Camo polo has a truly striking pattern. The entire shirt from the torso to the sleeves and collar features a blue and white camo colour that really pops when the sun's out. This is a great choice if you love intricate patterns and want to look great when enjoying the warmer weather.
Sleek and stylish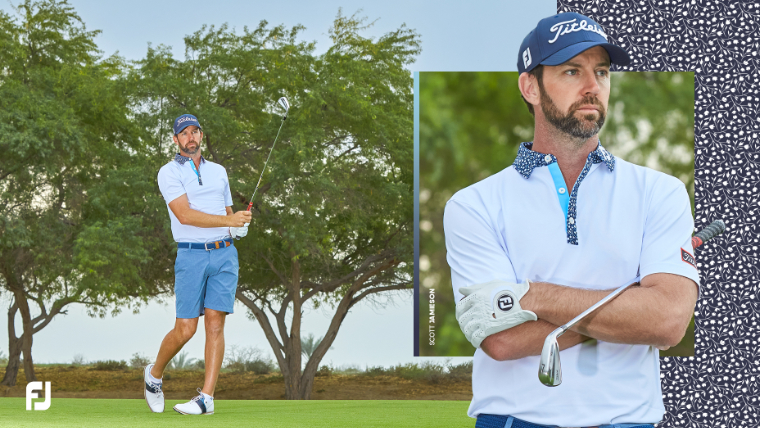 If you're after a polo shirt that does the job without being too jazzy, we'd recommend the Tossed Tulips Trim from FootJoy. The polo is a striking white colour across the torso and sleeves. The trim on the collar is a sleek black colour decorated with a pattern of white tulips. Intricate petals and stems weave around to fill the space. The collar is eye catching yet subtle and makes for a satisfying outfit. Simply put, this Polo is a great choice for all golfing occasions and won't look out of place when worn off the course.
Warm and light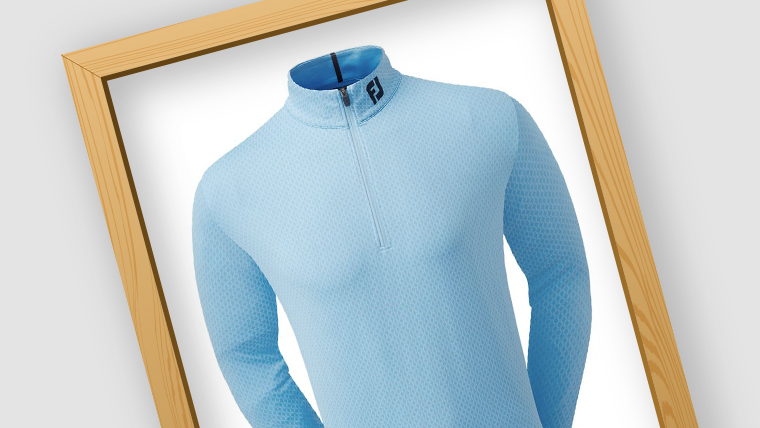 The Tonal Print Knit Chill-Out looks sharp look with a blue torso, quarter zip and FJ logo on the collar in black. The jacket is light while keeping you warm and protected from any sudden winds. A subtle diamond pattern covers the jacket to provide a bit of feel and texture. The sleeves are snug against the skin, and you'll be able to turn your body without any interruption for a full golf swing. This is a very dependable mid-layer that looks smart and will save you from the chills when you head to the tee on a frosty morning.
Looks good, feels good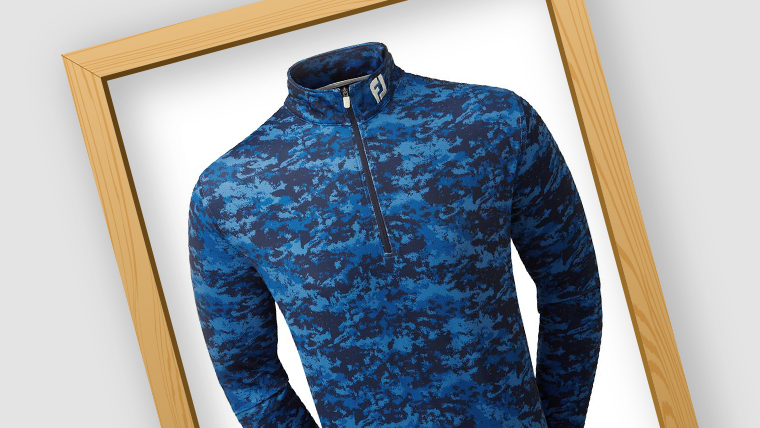 If you're driven by a little more colour in your clothing, the Cloud Camo Print pullover will be the one for you. The fleece material is incredibly comfortable to wear and will keep the whole of your upper body warm. The distinctive camo pattern is a mix of black and dark blue flavours that will give your outfit a bit of flair without being too dazzling.
Why golf clothing?
What's so special about golf clothing? Well, there are a few different things to consider. First of all golf is fundamentally an outdoor activity, so, the clothing these brands make is made to be weather-resistant and able to put up with a little wear-and-tear.
Secondly, we're always swinging our arms and turning our bodies when we play. The material used for golf apparel is flexible and helps keep your body movement as unrestricted as possible. If you try hitting a ball while wearing one then the other, you'll find it a lot easier to play with a golf midlayer over a typical hoodie or jacket.
Finally, simple psychology, when we look good we feel good, and when we feel good we play better. Plus let's face it, one of the best feelings there is, is playing good golf in the sun on a hot summer's day.
We have a whole range of FootJoy golf clothing available right now in the pro shop? Why not pop by for a new look? We'll have you suited and ready to hit the course for summer golf in no time.