Lundin Golf Club
Lundin Golf Club, near to St Andrews the 'Home of Golf', is well known throughout the golfing world as a course of rare quality.
Click and Collect
Buy online and collect here at The 1 Stop Golf Shop. It's as easy as that!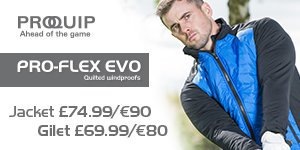 The winds of change
Yes, spring is well and truly on its way, and that means you'll need to dress accordingly – after all, no-one wants the faff of continously putting on and taking off layers when searching for the ideal outfit.